2023-04-26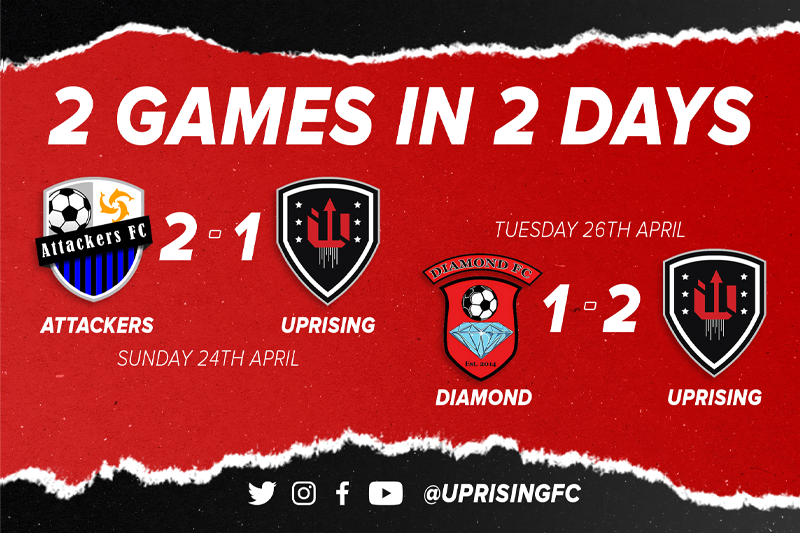 TWO GAMES IN TWO DAYS
As the title suggests, we have recently played two games in two days, and what a two games they were! Firstly, on Sunday 23rd April we came up against Attackers FC and despite eventually losing the game by 2 goals to 1 (our goal coming from the Anguillan Archer, Jauron Gayle) with our opponents winning goal coming late in the game, our performance was excellent! Our passing was crisp and precise, we looked strong and fast on and off the ball and deserved more than a narrow defeat for our efforts.
Our second game came on Tuesday 25th April and was against Diamond FC who before the start of play were riding high in the league in 3rd position. A tough assignment was in prospect for the lads, but boy we were more than up for the challenge! We put on a dazzling display of attacking football, especially in the first half when we went 2-0 up after just 21 minutes of play. The goals coming from a well-placed header by Asharn Hodge, closely followed by an own goal after some good work by Stephen Fiedtkou on the left wing.
The score remained at 2-0 as the players went off the pitch for half-time and we then started the second half as we began the first. We looked great on the ball and whilst we didn't create the same number of chances as we did in the first half, we looked very comfortable and never came under too much pressure. Our opponents did eventually get a goal back from the penalty spot in the 90th minute which caused a nervy ending, but we stood firm and went on to grab a quite brilliant 3 points!
This was comfortably our best performance of the season, and we now look forward to the rest of the campaign. On this showing, we are more than a match for any team in the league!
#oneclubonegoal