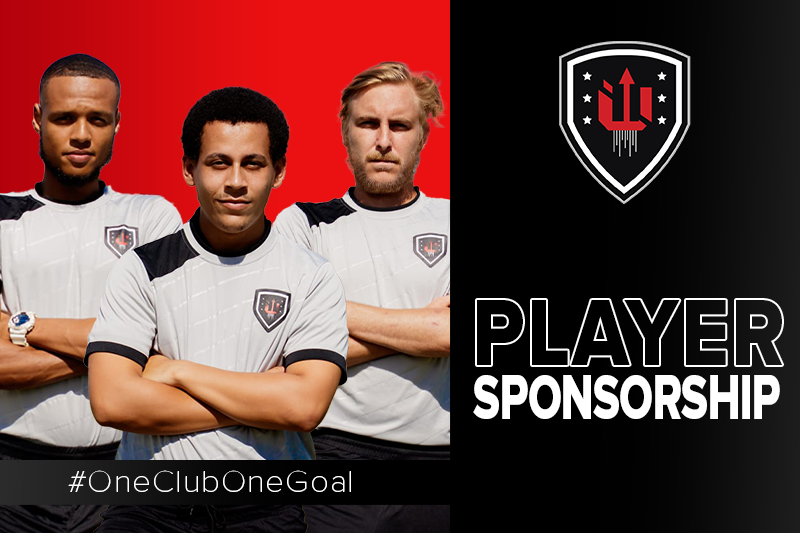 PLAYER SPONSORSHIP OPPORTUNITIES
For the first time in our history, we are providing you, our wonderful supporters with an opportunity to sponsor a player of your choice for the season.
For just £20 (or equivalent in USD or EUR), you will receive:
- An official letter from Uprising FC, thanking you for your support.
- Your name or company details on your player's 'GOAL' and 'SAVE' graphics which will be shared live during each match, on Uprising's social media platforms.
- Your name or company details posted on our social media platforms twice a month, in a 'thank you' post for our sponsors.
- A personalised video message from your sponsored player.
- Entry into a draw to win an Uprising FC shirt of your choice.
- The satisfaction of helping to support your new Caribbean football team!
Remember, all the above is available for just £20 for one season!
So, what are you waiting for – please take a look at the following players that we have available for sponsorship this season:
Darian Carty
Rachad Thomas
Asharn Hodge
Nathaniel Gumbs
Chavoi Gumbs
Alexander Nathaniel
Delani Francis
Antoine Fleming
Jordan Deans
Denny Derrick
Tre Gumbs
Sepron Lowe
Rene Thomas
Matthew Brown
Colyn Cannonier
Muhaiyuddeen Abdul-Ali
Dion Williams
Roshani Gumbs-Richardson
Jhakia Dasant
Ermoni Edwards
Jariqua Harrigan
Jauron Gayle
Defari Francis
For further details on how to go about getting involved with player sponsorship, please contact us via either of our following social media platforms
Twitter: @UprisingFC
Facebook: Uprising FC
Alternatively, you can directly email any of our following club officials:
Pascal Panitzsch – Club Secretary: uprisingfc@hotmail.com
Louis Jones – Commercial Officer: louis@surpriseshirts.co.uk
Gareth Thomas – Media Officer: gareth050317@yahoo.com
We look forward to hearing from you.
#oneclubonegoal