2022-11-20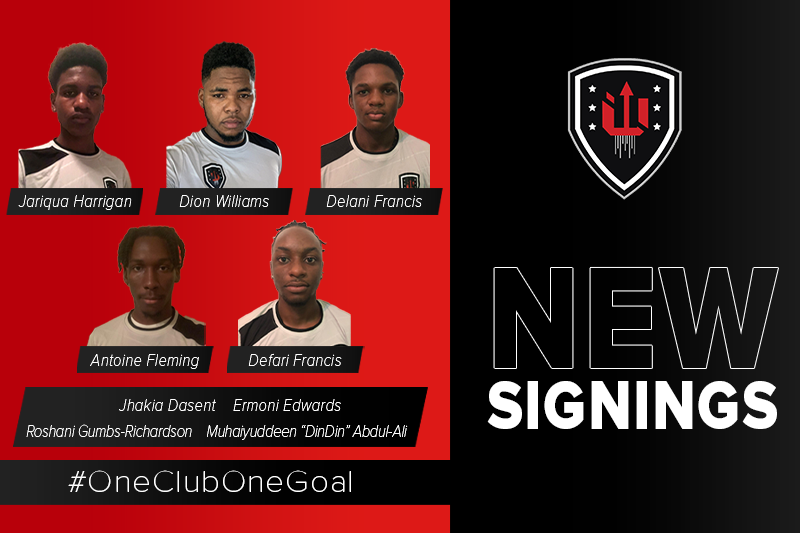 NEW SEASON - NEW SIGNINGS
It has certainly been a busy transfer window at our club with lots of work done behind the scenes to secures the signings of nine, YES Nine, new players.
Joining up with our squad in time for our first game in the AFL Presidents Cup against Spartans FC on Sunday 20th November are:
Delani Francis, Defari Francis, Antoine Fleming, and Dion Williams. These four lads join us from their previous club, Kicks United. Delani and Defari are two very versatile players who can play on the right and left of midfield and are also comfortable at right back and left back. Antoine is an out and out left full back with Dion's preffered position being in midfield.
Making a return to the game having had a spell away from football is the talented Muhaiyuddeen Abdul-Ali. 'Dindin' is a central midfielder and a former player for our opposition in our first game in the AFL Presidents Cup - Spartans.
Completing our ten new signings are the young and exciting Jhakia Dasant, Roshani Gumbs-Richardson, Ermoni Edwards, and Jariqua Harrigan. We are delighted to sign these four youngsters who we believe will provide competion for places all over the field.
We would like to take this opportunity to welcome our new acquisitions to our club.
#oneclubonegoal