2022-08-24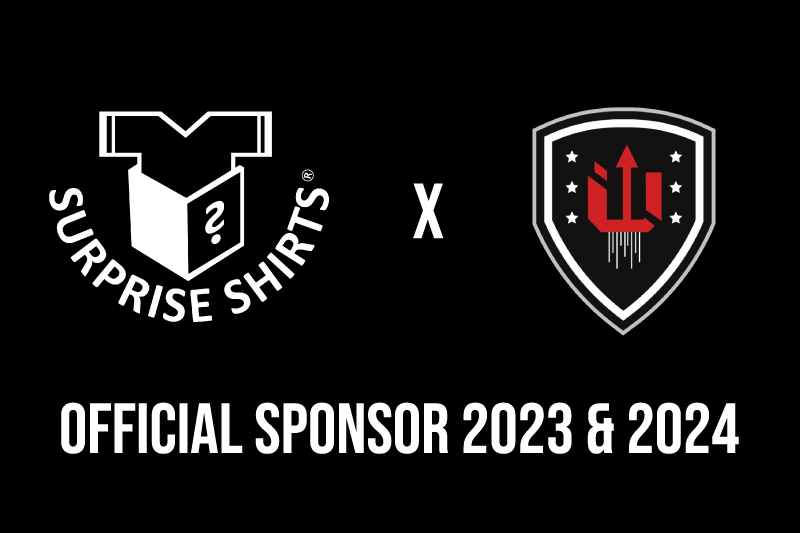 NEW SPONSOR - SURPRISE SHIRTS COMMIT FOR 2023 & 2024
We are proud and very excited to announce the UK based football shirts company, Surprise Shirts as our new club sponsor.
Surprise Shirts was formed in August 2020 by an initial idea formed by Louis Jones. Louis was looking to start a business in a field that he loves - football! Back in August 2020, Louis was still at school and when he informed his business teacher about his idea, he was told that "Football mystery boxes will never work" since then Surprise Shirts has grown into a very successful business!
Louis is a Coventry City supporter and runs this amazing family business alongside his Dad (Rob) Mum (Kellie) Uncle (Martyn)
Surprise Shirts provide high quality mystery football shirt boxes, the company hand picks each shirt that goes into their boxes from their wide ranging and colourful inventory. They pride themselves on only selecting shirts that they would be happy to receive themselves!
The founder of Surprise Shirts, Louis Jones had this to say upon the sponsorship deal being agreed:
"We are delighted to sponsor Uprising FC for the 2023 & 2024 season. We see huge potential in the club and cannot wait for our brand-new shirts, designed together by Uprising FC and Surprise Shirts to be revealed to the world"
It goes without saying that we are also delighted that Surprise Shirts is now sponsoring our club and we cannot wait to share with you details about our new kits, which would not have been possible without the amazing generosity shown to us by Louis and the team.
#oneclubonegoal