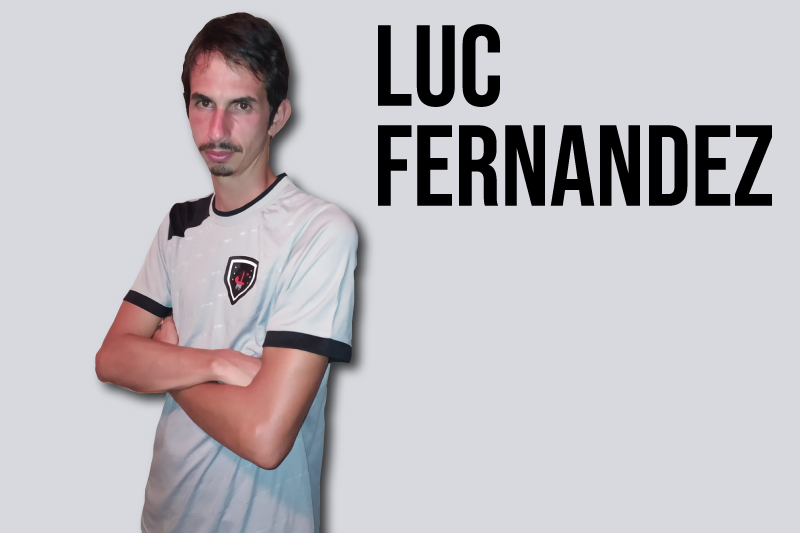 LUC FERNANDEZ - OUR FRIEND FROM FRANCE
Recently we were delighted to receive a visit from Luc Fernandez, Luc is a long-time supporter of our club and a very accomplished player himself, currently playing for the French 6th tier club - US Revel.
The initial purpose of Luc's visit to Anguilla was for him to play a couple of games for us but that eventually proved not to be possible. However, he was able to join in with some training sessions with our squad as well as being named as being a member of the coaching staff for our first game in the AFL D-League against Spartans.
After he returned home to France, we took the opportunity to speak to Luc about his time in Anguilla, and firstly what he thought about the island itself:
"Anguilla is a fantastic place to visit, the landscapes are beautiful, and the people are very kind, my three highlights from my stay would be - enjoying the wonderful beaches which I combined with snorkelling, discovering the local food and spending time with local people, this was fantastic because I was able to learn so much about the island from them"
The focus of the conversation then turned to football, we wanted to hear more from Luc about his thoughts of the training sessions that he attended and what he thought about our players:
"Uprising have some very talented players and they all work hard to try and improve their skills. Hard work is the key to success, and I believe that if the players continue to show the same dedication and concentration, the team can go on to enjoy some fantastic results in the future"
This was a delight to hear, and we thank Luc for his positive comments, the attention then turned to our game against Spartans, which Luc was a member of our coaching staff for, a proud moment for us. We asked him about his thoughts of the game:
"The team played well against Spartans; it wasn't an easy game as some of the players were playing their first game for us. However, I thought we controlled the game during the first half but endured a difficult period in the second half, it was hard for us to keep possession of the ball and our opponents created chances to score. But we scored the second goal which was enough to secure the three points. I think we deserved to win the game, all of the players worked hard, and the clean sheet (2-0 victory) goes to prove that"
Finally, we wanted to speak to Luc about his experience of playing football several years ago for Tupapa Maraerenga in the Cook Islands, and how football compares in Anguilla to what he experienced in the Cook Islands:
"I think that the style of football is very similar in both Anguilla and the Cook Islands. Team's try to construct the pattern of play very quickly and defend their goal with much dedication. This brings a spectacular style of play with lots of goals and sometimes crazy scenarios in games"
We would like to thank Luc for taking the time to speak to us and for visiting our club and island, we would love to see him back here soon, who knows, maybe on his next visit he could even play for us.
#oneclubonegoal