2022-07-21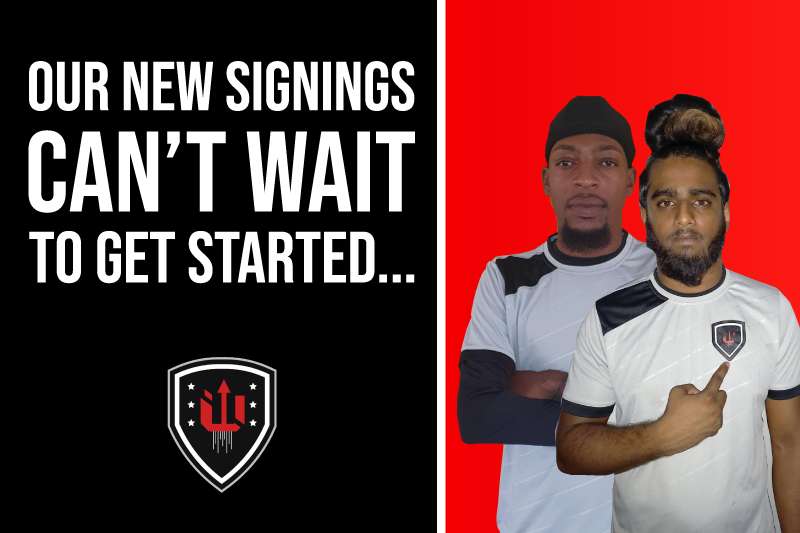 UPRISING ADD FOUR PLAYERS TO SQUAD
We are delighted to announce the addition of four new players to our squad. We extend a warm welcome to all of the players, and we are sure that our wonderful supporters will also extend the same welcome to them. Here is some further information about our new signings:
Jauron Gayle
Born in The Valley, Jauron is an 18-year-old striker and is an up-and-coming star of football in Anguilla and has already been capped at international level for Anguilla. Jauron has previously played for Diamond FC and most recently for Salsa Ballers before signing for us. Jauron is a very hard-working player who puts pressure on opposing defenders and often, that pressure creates opportunities for him and his teammates. He is also a very quick player and is someone who will never give up. We are delighted that Jauron has signed for us, and we look forward to seeing him play for our club.
Jordan Deans
Jordan is a 26-year-old midfielder, born in Manchester, England. Having received high school education in Anguilla before spending several years in England, Jordan returned to the island last year. He is a talented left footed player who is an excellent dribbler with the ball and makes good decisions during a game. A very intelligent footballer! Jordan has previously played for Newcastle Chemfica in England and joins us from our fellow AFL club, Salsa Ballers.
Erick Gowkarran
Erick is also a defender. A player who likes a tackle, who is also a player that likes to go forward and help out offensively when the opportunity arises. Erick has previously played for Spartans and Salsa Ballers, another young player who looks to have a bright future in the game.
Colyn Cannonier
Colyn is a 31-year-old left sided midfield player who was born in St. Kitts and Nevis. Nicknamed Brad, the midfielder possesses excellent close ball control and is also an intelligent player who can pick out defence splitting passes. Brad has previously played for Spartans and Salsa Ballers and is a player who will bring some brilliant experience to our squad.
So, there you have it, we hope you have been able to learn more about our new signings. All at Uprising FC are very excited to see them all in action in our shirt, exciting times ahead!