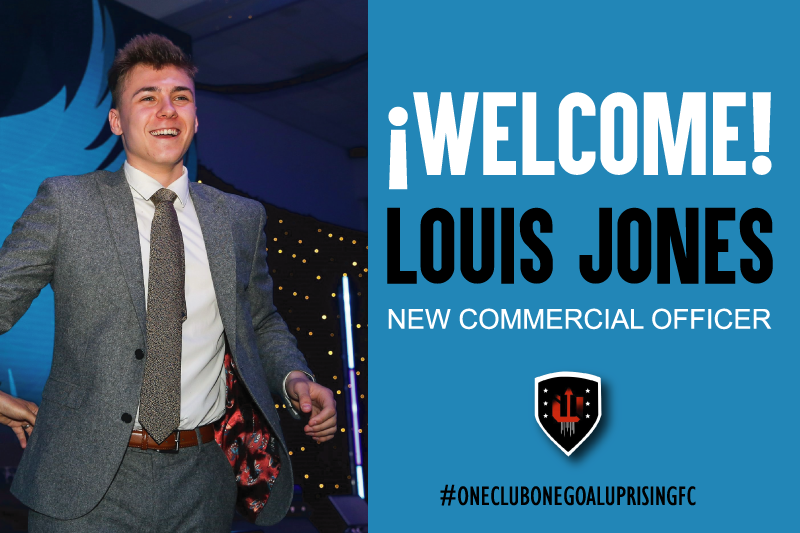 INTRODUCING LOUIS JONES - OUR NEW COMMERCIAL OFFICER
As many of you reading this will already know, we recently announced on our social media platforms that we now have a new Commercial Officer at the club in the form of Louis Jones. Following the announcement, we thought that it would be a good idea to catch up with Louis and speak to him about his appointment.
Louis is 17 years old and lives in Lincolnshire, England - both he and his family are massive supporters of the English Championship club, Coventry City. In fact, as this piece is written, Louis is travelling over to La Manga in Spain where his beloved Sky Blues are taking in a preseason tour and playing the English Premier League club Nottingham Forrest on Friday - true dedication!
The first question we asked Louis was, if somebody had told him twelve months ago that he was going to become the commercial officer for a football club in the Caribbean, what would his reaction have been.
"I definitely wouldn't have believed it, that's for sure. It's a crazy opportunity that has come pretty much out of nowhere but I'm absolutely over the moon to have such an amazing opportunity. There aren't many places better than the Caribbean either............ any excuse to visit!"
We are obviously delighted that Louis accepted our offer, but we also wanted to know what was it about our club that appealed to him.
"I think after speaking with everyone at the club, we are very aligned in our visions for what we can create over the next few years. Having the ability to watch the games remotely is a huge factor too! I also think there is a really big opportunity in Anguillan football and in the Caribbean as a whole, certainly room for growth"
It has gone record many times in the past that we at Uprising FC are a very ambitious club, in that respect, we asked Louis what he would like to try and achieve with us.
"For me, I just want to help the club to reach the next level; as I alluded to before, I think everyone at the club has a similar belief that we can grow to become the nation's biggest club! If I can play any part in helping the club towards that goal, then I would be very proud indeed. It's going to take a lot of hard work, but it's certainly a possibility that we all hope to make a reality!"
Finally, we asked Louis as to what his short term and long-term ambitions were for Uprising FC.
"In the short term, I think there are many 'little wins' we can have in terms of growth commercially and also in terms of our presence on social media and the internet. Don't get me wrong, the club have achieved some great things already and the staff have done a super job, but I really believe that we can all work together to build something even bigger in the near future! Longer term, I think as I said before, we really believe that we can become the nation's biggest club! That is our motivation, and I really can't wait to get started on such an exciting project!"
We thank Louis for taking the time to speak to us and we hope that you, our amazing supporters have been able to learn more about our new commercial officer. It certainly looks like there are some exciting times ahead for our club and we can't wait to take you with us on our journey.
#oneclubonegoaluprisingfc
#uptheuprising