2021-12-05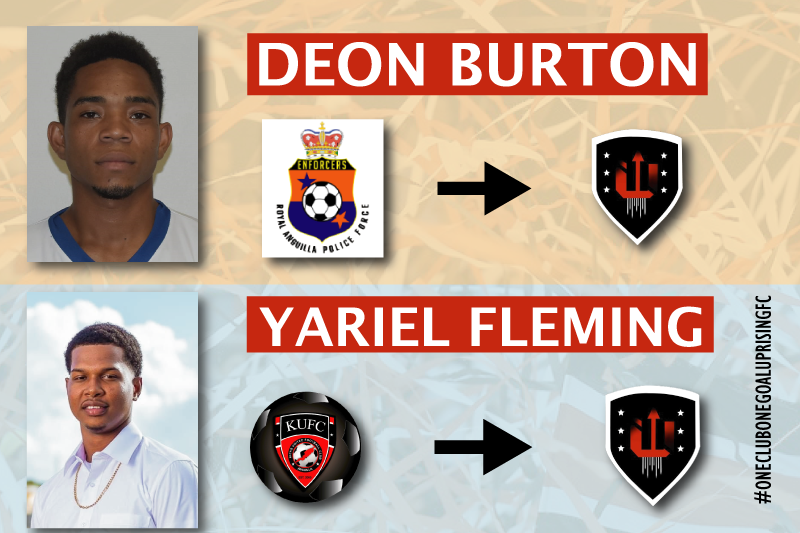 New Signings for Uprising
Although there unfortunately has not been any football played for several months because of the Covid 19 Pandemic, it doesn't mean that the club has not been busy in other areas.
We are pleased to announce that we have recently added two new players to bolster our squad. The first of these players is Deon Burton.
Deon is 23 years old and was born in Roseau, Dominica. Deon joins us from Enforcers FC and will provide us with another attacking option.
The second of our new signings is 24 year old, Dominican Republic born midfield player, Yariel Fleming. Yariel started his career with Spartans and has joined us from Kicks United. Yariel will provide competition for places in our very talented midfield area of the squad.
We would like to wish both Deon and Yariel all the very best of luck for their future with us.