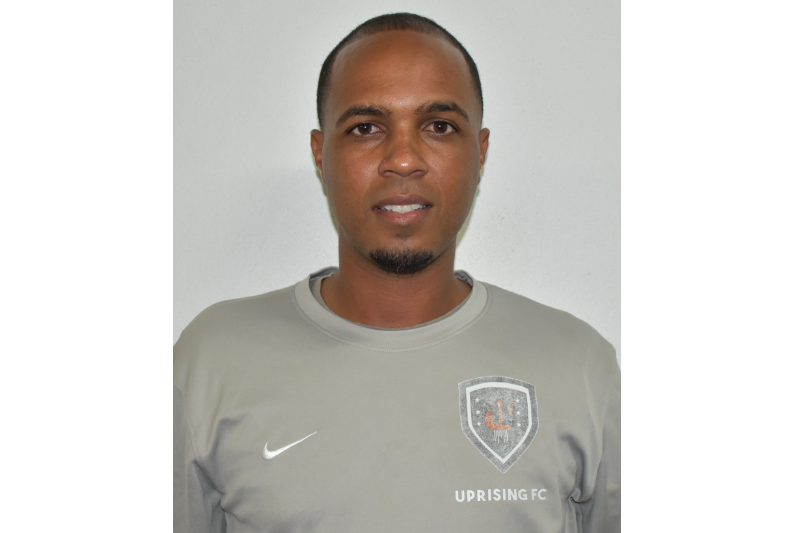 Meet the Players : Today with Denny Derrick
Name: Denny Derrick Deleon
Age: 33
Place of Birth: Dominican Republic
Currently Living: Anguilla
Previous Clubs: None
International Call Up's: Anguilla Under 12's and Anguilla Under 16's
Position: Centre Midfield
GT: Let's first go back to the year 2000 when you played for the Anguilla under 12's national team. What do you remember from that time and how did you get picked in the first place?
DD: I remember that Mr Guishard, a man who had lots to do with football in Anguilla, used to teach children soccer at the Ronald Webster Park and Sandy Ground field. As used to play for the inter house school team I asked him if I could play. He saw my skills during practice and he picked me and the best players to make a national team for the age groups to play teams from different Caribbean islands.
GT: You must look back at those times with immense pride. For anybody to play international football at any age group is a brilliant thing. Do you recall any games in particular that hold special memories for you from when you played for Anguilla Under 12's?
DD: I can remember playing Sint Maarten in Anguilla, losing 3-1, but playing our best football fighting back and getting the respect from the other team on how strong our team was, because two of their goals were scored by own goals. It was a good feeling playing nationals which I would love to get another try at as I always work on my skills to try and improve my game.
GT: How many games did you play for the under 12's and can you tell me about your time playing for the under 16's. Playing at an older age group did you find the standard to be a lot more competitive?
DD: I played twice for the under 12's - with the under 16's we were supposed to play against Jamaica and Trinidad & Tobago. I then stopped playing soccer and took up playing tennis at a professional level.
GT: Now, this is very interesting! I'm sure supporters of our club would love to hear about your exploits in the world of tennis.
DD: Well I started playing tennis from the age of eight but not as much as soccer, just because my friends use to play tennis, we used to go to Tennis classes at the Ronald Webster Park.
I used to attend a summer camp held every August which helped me to improve my tennis game and from there I started playing in tournaments. Unfortunately I was losing constantly but I then started to take it more seriously and in 2005 I made my break through and travelled to the United States to get intense training at T Bar M Racquet Club in Dallas, Texas. Following this I then came back to Anguilla to give my experiences to children and worked under the Anguilla Tennis Academy for several years, helping children go to college. It's amazing to see one of our former guys - Antoine Laurent, that I helped train to get to the level of tennis were its needs to be to go on and get a tennis scholarship.
I played tournaments around the Caribbean and won 3 diamond international tournaments in St. Martin, I also won in Antigua and also won the open tennis tournament in Anguilla to be the number one player in Anguilla.
GT: Fantastic Denny, what an enjoyable experience it must have been for you. So football took a back seat for a good numbers of years then?
DD: Yes it did, I came back to play because a co-worker of mine who plays for Roaring Lions, Kareem Burris. We had some debate about a football game he played that I watched, suddenly the topic came up that I didn't know enough about football and couldn't play, he said I was not a good footballer. I told him okay, I would join the league and the team I join will become the best team of the league and win the D league (Uprising FC 2020 D-League Champions) All of what I said happened, I went back to him and told him, he just laughed and said let's see if I make it to nationals now. Now I have fallen back in love with football and enjoy playing and training with the team.
GT: It's great to hear that you have fallen back in love with the game. What are your personal ambitions for the new season?
DD: I'm looking forward to create opportunities for the Uprising team to get us to win lots of games and to move up to the top of the Senior League. I also want to work on my strength, speed and dribbling to become a asset to the club.
GT: And finally Denny, what about your long term ambitions?
DD: Long term is to be apart of giving back something I love to do and help others, maybe coaching the up and coming stars in the future.