2021-02-22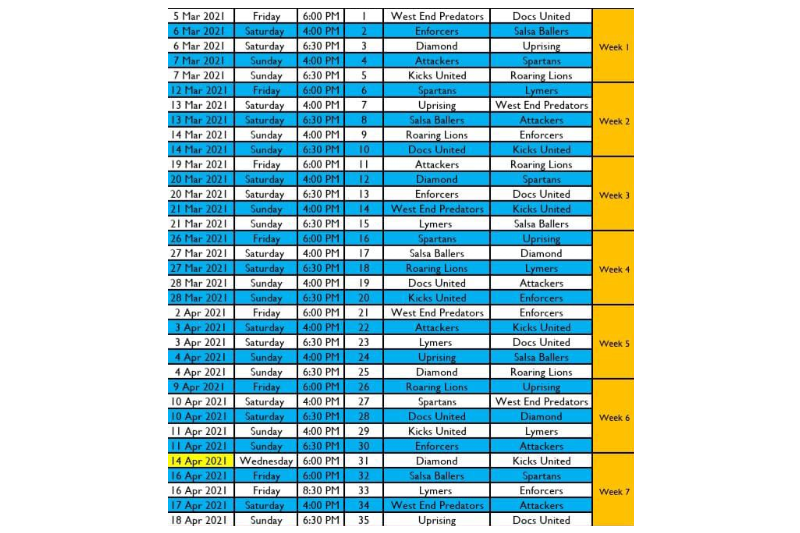 AFL 2021 Season will start on 5th March
We have received confirmation that the 2021 AFL Season will start on 5th March.
Our first game will be on 6th March against Diamond FC. Your support at our games will be greatly appreciated. If you are one of our many supporters who live off the island then remember you will be able to watch our games via live stream on YouTube.
We look forward to taking you on an exciting journey in the 2021 season.