2021-01-18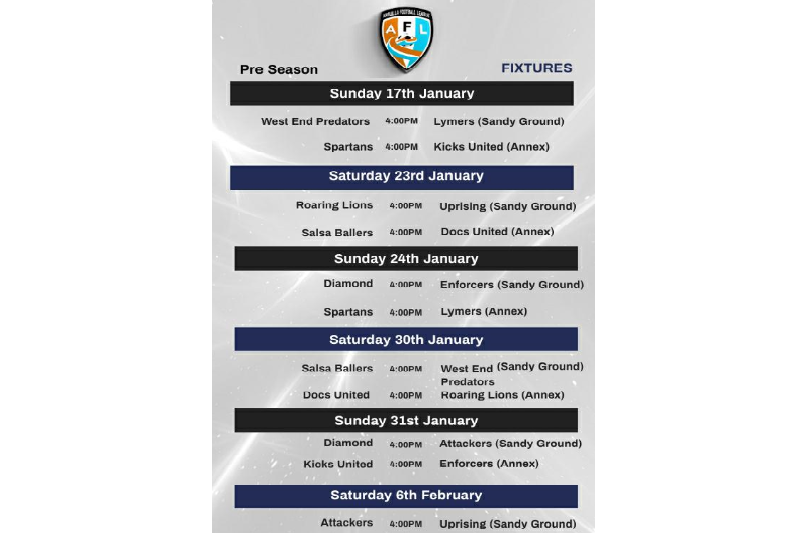 A Focus on Pre Season
Having already played two pre season games, a 2-1 win against Diamond FC and a 3-0 defeat against Docs United, further pre season games for the club have been announced.
On Saturday 23rd January we face a very tough test against Roaring Lions in a 4:00pm kick off at Sandy Ground. This game will give the players and coaches a good indication of how things are going for the club on the field ahead of the forthcoming AFL season.
Our pre season preparations come to a conclusion on Saturday 6th February with another tough game, this time against Attackers FC. Again this is a 4:00pm kick off with the game to be played at Sandy Ground.
Supporters will be welcome at both games and we look forward to seeing as many of you as possible.