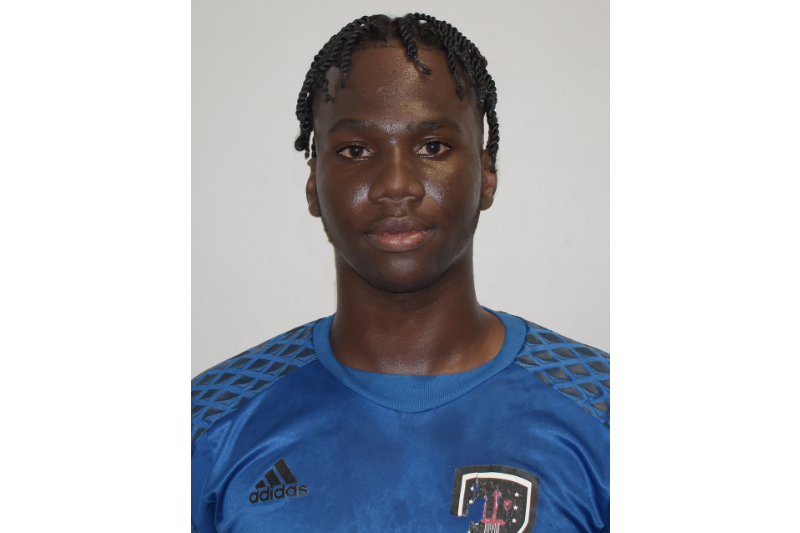 Meet the Players : Today with Rachad Thomas
Name: Rachad Thomas
Age: 19
Home Town: Canfield, Dominica
Occupation: Hotel/Construction
Previous clubs: None but I used to play Inter House Football in High School
Position: I play as a goalkeeper but I can also play in defence
Have you played at international level: No
GT: The first questions that I'd like to ask you are in general terms of football. What team do you support? Who is your favourite player and why? What is the best game that you have ever seen?
RT: I don't really watch football on TV but I like playing FIFA on my X Box and my favourite team is Liverpool.
My Favourite player is Cristiano Ronaldo, he is my favourite player because from when I was younger I used to always watch him play and I always dreamed about being a great football player like him.
GT: When did you first start playing football?
RT: I first started playing football when I was 10 years old at Primary School. I played for MVPS Primary School and I never stopped playing football after that.
GT: Looking back to when you played for your Primary School team, are there any special memories that stand out for you?
RT: No not really. I actually started to play when I was in grade 6 so I don't have many memories. But when I started in high school I started playing as a Goalkeeper and I was voted as the best Goalkeeper in the 1st and 2nd forms.
GT: I was a Goalkeeper too when I played football and I know what a specialised position it is. Why did you start playing as a Goalkeeper and did you enjoy playing in that position once you started?
RT: I started playing as a goalkeeper because my team didn't have anyone to go in that position at that time, so I took up the responsibility. Yes I enjoyed playing as goalkeeper and I still play as a goalkeeper for my team Uprising Fc.
GT: That's interesting Rachad, so by pure chance you took that position and are still playing as a Goalkeeper today which is great to hear. Can you tell me some of your memories from playing football during high school please?
RT: I played for Yellow House at High School and we won the inter house championship for three years back to back and on the other occasions we came second or third.
GT: That's a great record at any level of football. Do any particular games or saves that you made stand out for you?
RT: I always used to make spectacular saves but i cant remember any that stand out for me.
GT: So after high school when did you sign for Uprising FC?
RT: I finished High School school in 2018 and started playing for Uprising in 2019.
GT: What have been your highlights since you started playing for our club? Have you enjoyed your time playing for our club and what are your ambitions for the future?
RT: Yes i am enjoying playing for this club In the future I would like to be able to be a great defender and also a great goal keeper.